Interview with Team USA – content
19 June 2010 | admin | 0 Comments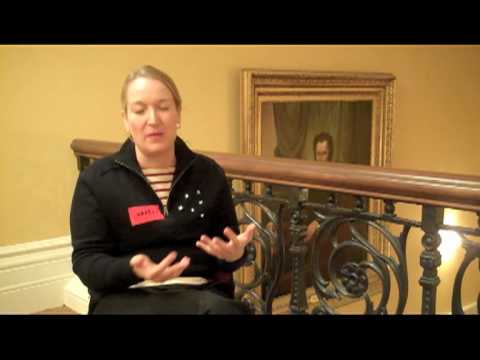 Hello Karen! Thanks for giving us a few minutes of your time, we know you are very busy and it's just after 7pm now, and we are noticing some of the other teams are starting to get a little quieter as the pressure starts to hit them. But we were hoping to have a quick a chat to you about content, how that's going. So first up, how do you think general progress is going up on the site at the moment?
I think we're in good shape, we set up a project plan before we came here and we're roughly on target. I think the content strategy piece of it, for my work is basically where it should be. I actually just wrapped up doing the full page inventory, the full document of what the content is, so it doesn't mean we have all the content at this point, not everything is written but at least we know roughly what all the pages are going to be, what content needs to go on them and we can then work with the client to get the rest of the stuff that we need.
And what's it been like working with the client? Are they quite helpful in being able to provide you with the information you need in order to write the content or do they already have quite a lot of the content that you're sort of adapting and moulding?
I would say that what they delivered us was about what I was expecting, which is to say it was maybe 50% of the way there. So they gave us a lot of background information – some of it is in good shape, some of it needs editing. There is still some big holes of things that they would like to see on their site but there's still a lot of empty spaces where it's like "You want a page here that talks about for example, eligibility of your programs but you don't have content for that. And I can't really make that up."  So I think a lot of whats going to happen over the next 6-12 hours will be, we are going to have another meeting with them at 7.30 to sort of gather and interview them to suss out what we can pull out of them. But to a certain point, either we get the content, we have it so we launch those pages, or we don't have it and then you can't have that page on your site. We are definitely not going to be launching a site with blank pages on it.
That's fantastic to hear and good luck!