Front-end with the Codaroos
20 June 2010 | admin | 2 Comments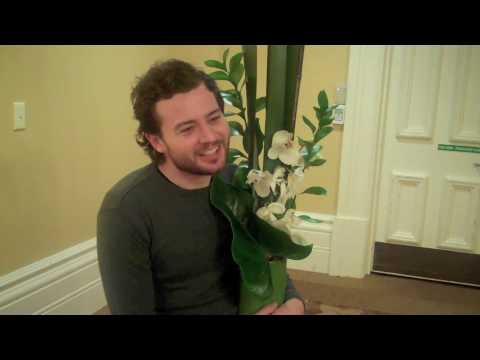 Adam Schilling from the Codaroos, HTML marker-upper, code wizard. How's it going?

We're going pretty well, I think. We're keeping an eye on the competition, and we're on par, so that's looking good.

I assume you've got your templates in place?

Yeah, our front page is looking reasonably close to finished, our interior is pretty good as well, and there are a couple of variations on that as well.

So I just asked the Code Blacks, are you using any HTML5 or CSS3 magic?

Yup, same products, we've got HTML5 happening, there's some CSS3 happening by way of vendor-specific properties. So we doublechecked with the judges earlier and they said if we made a strong case they might let us off the inevitable CSS validation errors, in that respect, so it's coming together nicely. We've got some adhoc face stuff happening, so we went to fontsquirrel.com and found a fairly nice-looking font called.. .no, it's gone. Check the site source. What else? If time allows, we'll be lookking at somme microformats, and we'll probably look at some CSS transitions, so that's where we're at.

So the team dynamic is still going strong, you're still enjoying it?

Yeah, we're all a little delerious now, so it's becoming quite funny.

We've found the same thing. Have you wanted to punch anybody yet?

No, we're past that stage. The punching each other stage has gone, and the captain from the NZ team is giving me the fingers. WHY AM I HOLDING A PLANT?

Okay, you might want to get back to doing some work, so hopefully we'll talk to you later.