Midway with the Codaroos
20 June 2010 | admin | 0 Comments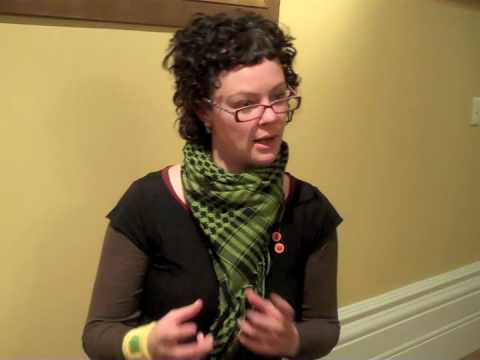 So we're here with Kylie Liggins from the Codaroos, she's the project manager. It's now halfway through the competition, we've reached the 12 and a half hour mark. So how are things going? Are you on track? Are you where you thought you'd be?

For a while there we were a little bit behind where we wanted to be, and admittedly we had a timeline that was a bit aggressive and very push push push, and we wanted to get as much out of it as we possibly could, and we ended up spending a lot more time on the initial client briefing, and more time on the brainstorm and the approach and really getting the navigation and the architecture down pat, and I think in terms of the content, we're writing maybe 80-90% of the site content, so that's really happening. But then the guys have really pulled together and there's been a lot of seeing where people can help and contribute, so I'm feeling happy with where we are, just chatting to each of the team members individually, and they all seem really happy with where we are.

So, as the project manager, what's your role throughout the day, what have you been up to?

Initially I was working on one of the schedules and making sure we're on time. I guess the first five hours was kind of okay, back up, where are we, where do we want to be, what can we push? To be honest, I was just sort of making sure everyone was where they needed to be, taking people out of the room and space, talking to them are you okay, is there anything anoying you, and then fixing that. just being that listening space, so there's been a little bit fo that. Making sure people are eating, making sure they're getting coffee, little bit of moral and also stepping in.

Sounds like you're playing Mum.

(Laughs) Yeah there's a little bit of that. Also helping out where there's a gap. My background is project management but I've also done a lot of other roles in my time, so I can definitely help.

What are the team dynamics looking like at this time?

Really good, actually. It's starting to be tired, but I think people seem really positive. Last time I walked in, everyone was heads down and focused, which is good. I think one of the really great things is to see how everyone's collaborating, so there's not that silo effect of everyone working on something by themselves and then handing them over, everyone's contributing. Also, I've found it's been really good working closely with our client, Louisa's been there from the start, she's sitting with Robyn writing content at the moment, they're getting through a lot, so at every step she's been approving, getting her say, so it's been really good.

Well, good luck for the rest of the competition and we'll check back with you.

Thanks, it'll be interesting to see in six hours.
Tags: codaroos, fcp10, projectmanager